Sun Prairie/East Madison Branch 
The Sun Prairie team focuses on the light industrial and skilled trades sectors.  Our team is made up of staffing professionals who understand what it takes to fill a wide range of positions in tight time frames.
---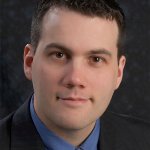 Eric Gillitzer is our Branch Manager. With over 20 years of experience working for Celerity, he truly enjoys helping others and providing both candidates and employers with exceptional service. Eric values building positive relationships with candidates, ensuring they always know that he's there whenever they need him and that no issue is ever too small or big that they can't resolve it together. When he's not meeting with current or new candidates, Eric is the primary driver of Taco Tuesdays for the team. Outside of work, his hobbies are Lego and Star Wars (not necessarily in that order). He loves ballroom dancing with his wife and spending time with his son.
---