Middleton/Madison West Branch 
The Middleton Branch team focuses on light industrial, administrative, and professional level placements. Our team is well-positioned to find the right fit for you in industries such as manufacturing, insurance, financial, and consumer brands industries.
---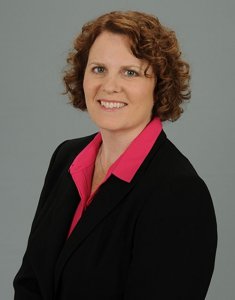 Mary Pat Busher is our Vice President of Human Resources and Branch Manager at the Middleton branch. She's been with Celerity for over 25 years and is known for doing what it takes to ensure things run smoothly for employees and clients. Mary finds it rewarding to be part of a team committed to making a positive difference in the lives of so many. When not at work, she loves watching Badger football, particularly during half time when she can see her son in the UW Marching Band. Attending musical theater performances and spending time with her family dog, Louie, a friendly little Shih Tzu, also keeps her busy outside the office.
---